KPM is one of the largest rubber products manufacturer in India based in Coimbatore.
Being known as industry-leading rubber bellow manufacturer in India, KPM produces bellows against the customer drawings and specifications.
Bellows are expandable or collapsible components to refrain from foreign particles. The round rubber bellows prevent the escape of the lubricant at shaft joints to protect the joints against soiling.
KPM work with the customer (technical input) while developing a new bellow during its design stage. Our supply ranges include silicone rubber, neoprene, industrial rubber and any kind of custom made products.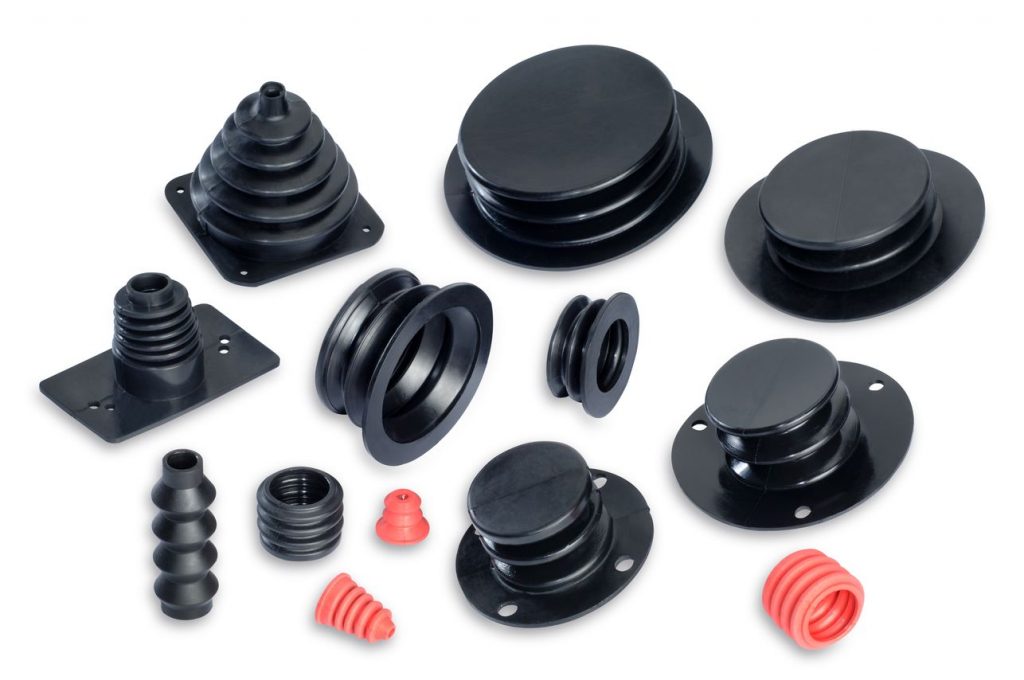 Types:
Single-ended
Double-ended
Bellow with ribs & without ribs
Telescopic Bellows
Tapered
Convoluted
Rubber Gaiter bellows