Embedding quality that goes far beyond performance
.
Rubber manufacturers with values you can trust
South India's specialist exporter in providing the most economical and efficient solution for your rubber requirements
With the help of our renowned sub-contracters, KPM stands to be the one-stop solution for all your requirements regarding sub-assemblies.
.
On setting up an advanced processing line, we have been the trusted supplier of rubber to metal bonded parts.
Regardless of any design, material or properties, KPM can customize according to your specifications.
KPM has a distinct range of products formulated with a wide range of raw materials to meet the application-specific properties.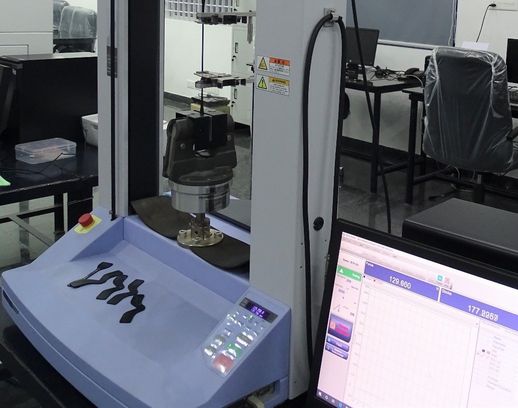 Our in-house laboratory has been facilitated with state-of-the-art technology that ensures our unmatched quality.
Why

 

choose KPM?
Constantly working on to change the way people think about and engage with our rubber products.
When

 

Quality

m

atters, think

 

KPM
We pride ourselves on our exceptional levels of customer service and technical knowledge, ensuring you receive the best quality product to meet your needs at the right time.
A customer-driven company
    ♦ Manufacturing the Requirements
    ♦ Serving the Quality
    ♦ Proving it by Testing
    ♦ Certifying the Performance
Committed to quality, cost and service. Great product development partner. Very innovative in his approach to problem solving. Dedicated to meeting deadlines.
William Cogliano, United States of America
Great and very detailed tour of the factory which was showing all kinds of manufacturing process as wellas the huge diversity of products and the very big focus on customer needs
Martin Bradmann, Germany.
2020 Statistics
KPM has been incessantly upgrading with a new vision for the
future to being expertise across the entire industry cycle and the ambition to give its full potential.